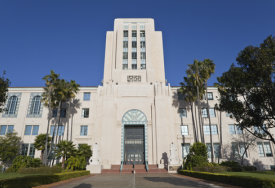 Mortgage Warehouse Lending
Silvergate Bank is a trusted and reliable provider of warehouse lines to mortgage lenders throughout the United States. Our relationship-based philosophy centers on supporting the business objectives of our mortgage banker clients through a high level of personal service and the ease and flexibility that comes with timely, in-house lending decisions.
Summary

A committed team that brings decades of experience and superb knowledge of industry requirements

State of the art-technology and an internet platform that gives them 24/7 real-time reporting

Privacy and security through state of the art technology and operating procedures

Fast, local decision-making that ensures application to funding in weeks, not months

Same-day funding

A national footprint that allows us to serve customers all over the country

A culture that centers on people first at all levels of the organization — its customers, employees and vendors

For information, contact:

Elaine Batlis

Executive Vice President/Warehouse Lending Manager




*Please do not send personal or confidential information via e-mail as it is not a secure method of communication.