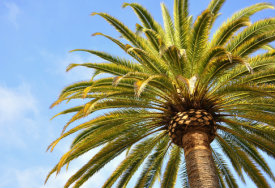 SBA 504 Loans (Purchase)
This loan helps small and growing businesses purchase facilities they need to succeed. Use one to purchase land for building construction, purchase a current lease property, remodel or renovate an existing property, and more.
An SBA 504 loan also supports projects that range in size from $125,000 to $25 million. Plus, your business is only required to put 10 percent down to borrow up to 90 percent of the loan.
Summary

Project size—$125,000 to $25 million

Debt size—$5 million loan limit for the majority of projects

Lower down payment—business only injects 10% down, borrowing up to 90%

Longer repayment terms—real estate up to 20 years, fully amortized

51% owner occupancy for existing building

60% owner occupancy for new construction

Equipment financing included in project cost, must have a minimum of a ten-year economic life

Business has to be located in the U.S.

Property types: offices, warehouses, health care, medical, mini marts, restaurants, hotels/motels

The Personal Resource Test has been eliminated for both 504 and 7(a) Programs. The personal liquidity of owners 20% or greater no longer has to be reviewed to ensure liquidity does not exceed amounts driven by the size of the loan project. In the past, owners with high personal liquidity may have been required to inject additional cash into a 504 or 7(a) project.

However, the project still must meet the "Credit Elsewhere Available" standard and the Lender may still require liquid assets be injected or pledged.