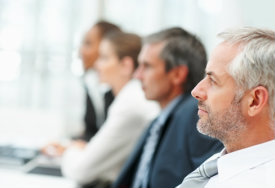 California Capital Access Program (CalCAP)
This state program is an excellent opportunity for small California businesses to secure the loans they need to grow and succeed.
The CalCAP program frees up financing for small businesses that may be having difficulty qualifying for financing. Our participation in CalCAP is just another part of Silvergate Bank's commitment to helping businesses in our communities succeed.
Summary

Makes loans available to small businesses that otherwise may not qualify

Loans available for wide range of needs

Equipment purchases

Capital projects

Working capital

Much more

Competitive fixed or variable rates

Short- and long-term loans available

Local San Diego decision-making

Personalized assistance at every step

Eligibility

This program is designed to help California businesses grow and succeed. Borrowers must meet the following criteria to qualify.

Primary business and at least 51% of employees or business income, sales or payroll must be in California.

Business activity resulting from the bank's loan must be created and retained in California.

Business must have fewer than 500 employees and be classified as a small business under U.S. Small Business Administration guidelines (Title 13 of the Code of Federal Regulations).

Business must be in one of the industries listed in the qualified Standard Industry Classification (SIC) or the North American Industry Classification System (NAICS) codes list.