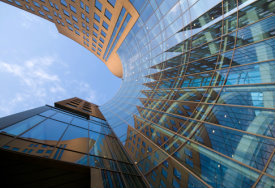 Owner Occupied Real Estate
Your business needs room to grow...literally. Silvergate Bank is a proven leader in helping Southern California businesses succeed.
Our real estate lending programs are flexible to your needs. Expand existing facilities, acquire brand new, or refinance. From offices, to warehouses, to owner-occupied rentals—come see what Silvergate can do for you.
Silvergate Bank is a participant in the U.S. Treasury's Small Business Lending Fund (SBLF). The SBLF program was authorized by Congress to provide funding to qualified community banks to encourage small business lending, help create jobs, and promote economic growth.
Summary

Competitive rates

Local decision-making

Flexible terms and financing options

Owner-occupied properties in Southern California and beyond

Personal service at every step