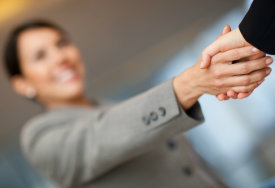 Business Lines of Credit
A Business Line of Credit offers powerful flexibility for whatever lies ahead. You enjoy the added convenience and liquidity of accessing cash whenever you see fit.
Use your funds all at once, or spend them in increments—it's really up to you. You only pay interest on what you use and once it's repaid you can use it all over again.
Summary

Ideal for short-term and working capital needs such as account receivable collections, inventory purchases, trade discounts, and any unexpected cash needs

Collateral can range from accounts receivable, general business assets, or even personal assets

Improve your cash flow at anytime using the line of credit as needed; do not have to use all funds at once and re-use funds as needed

Save money by only paying interest on amount you use

Flexible repayment options – you control the principal reductions

Easy access through a business checking account and online banking

Competitive, floating interest rates

Low documentation and quick approval Lines of Credit (see business express line of credit)

Business Express Line of Credit

Business moves fast. When your cash needs are immediate, Silvergate Bank has the solution. Our Express Line of Credit is designed to get you funds as fast as possible.

Quick credit decision within 5 days of application

Expedited process for initial approval

Convenience of line of credit

Once approved, use and re-use funds as needed

Access by check or online

Credit line: one-year term from $10,000 to $100,000

Auto-pay from Silvergate Bank account required