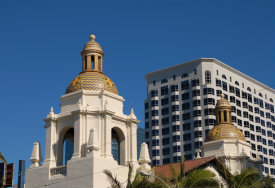 Cash Management Sweeps
Make the most of your non-interest-bearing funds with cash management sweeps. Automatically transfer balances from non-interest-bearing accounts to an interest-bearing account on a daily basis.
Minimum balance sweeps, zero balance accounts, and overdraft protection sweeps are also available. What's more, you can set pre-determined balance thresholds, so you always have ample operating capital in your primary spending account.
Summary

Automatically transfers idle funds to an interest-bearing account

Minimum balance sweeps and zero balance accounts

Overdraft protection sweeps

Maximize returns on every available penny

Boost bottom line without adding work

Fully automated system sweeps funds automatically

Funds swept back as needed, does not affect cash on hand

Pre-determined balance thresholds for peace of mind