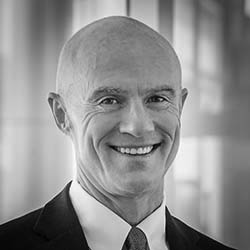 Dennis Frank
Chairman of the Board
Mr. Frank has been Chairman of the Board and Chief Executive Officer of Silvergate Capital Corporation since November 1996. He served as Chief Executive Officer of the Bank from that time until July 2007.
Mr. Frank is also President of DSF Management Corporation, Houston, Texas, a private investment company. From 1988 to 1993, Mr. Frank was a Managing Director and major shareholder of Coastal Banc ssb, Houston, Texas. During this period, Coastal Banc acquired several insolvent savings and loans from the FSLIC. He served as director of Coastal Banc, a $2.5 Billion publicly traded institution, from 1988 until its sale to Hibernia Bancorp in May of 2004.
From 1980 through 1987, Mr. Frank was a Vice President of Goldman, Sachs & Co., New York City, New York. He has a Master of Business Administration and a Bachelor of Science degree in Business from New York University.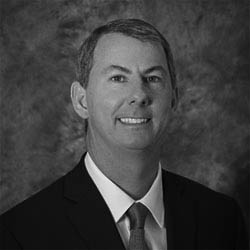 Derek Eisele
Vice Chairman of the Board
Since the recapitalization of Silvergate Bank in 1996, Mr. Eisele has served as an executive officer and director of the Bank and its parent company Silvergate Capital Corp. He holds the position of vice chairman of both organizations and is president of the Bank. From 1994-2000 Mr. Eisele was an active partner in DSF Management Corporation, a real estate investment and management company. He and his partner invested $94 million in various real estate transactions and controlled approximately $250 million in assets during a six year period, generating an internal rate of return in excess of 27%. From November 1989 to April 1994, Mr. Eisele was a vice president of Coastal Realty Partners, Houston, Texas. He was responsible for managing and disposing of real estate and real estate related assets on behalf of governmental agencies and private investors. Mr. Eisele oversaw asset resolutions from over 100 failed financial institutions through contract work for the FDIC, RTC, and FSLIC. In 1996 he co-founded Silvergate Bank and has been an integral part of the Bank's growth to over $2 billion in assets. During his tenure Mr. Eisele has continuously overseen the lending function and at various times has directly overseen the accounting, audit, human resources, information technology, branch network, and compliance areas. In aggregate, his asset management experience exceeds $3 billion, including performing, sub-performing, and non-performing loans as well as REO properties. Mr. Eisele has a Master of Business Administration from the University of Houston and a Bachelor of Science in Business Administration from the University of Delaware, and is a graduate of the American Bankers Association Stonier Graduate School of Banking at the University of Pennsylvania. Mr. Eisele currently serves as a member of the real estate advisory board at the University of San Diego.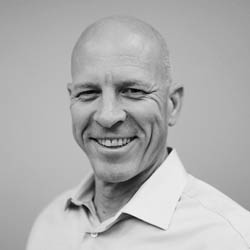 Alan Lane
Chief Executive Officer
Alan J. Lane has been with Silvergate since December 2008. He is Director and Chief Executive Officer of Silvergate Bank and is Director, Chief Executive Officer, and President of the Bank's holding company, Silvergate Capital Corporation.
Mr. Lane has over 35 years of corporate and financial institution leadership experience. He formerly held the positions of Director, President and Chief Operating Officer of Southwest Community Bancorp; Vice-Chairman and Chief Executive Officer of Financial Data Solutions, Inc.; and Director, President and Chief Executive Officer of Business Bank of California.
In addition to his financial institution experience, Mr. Lane has served as President/CEO or Chief Financial Officer of both manufacturing and retail companies. Mr. Lane serves on the Board of Directors of Natural Alternatives International, Inc. He earned his BA in Economics from San Diego State University.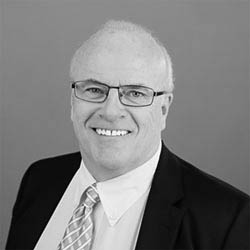 Robert C. Campbell
Lead Director
Mr. Campbell has been a member of the boards of Silvergate Capital Corporation and Silvergate Bank since 1997 and has been lead director of the boards since 2016.
Mr. Campbell is an attorney whose practice specialized in the areas of corporate and commercial law and was one of the lead participants in the buyout of Charterhouse Canada Limited, a subsidiary of Charterhouse UK, a merchant bank and investment holding company.
He holds a BA as well as an LLB from Osgoode Hall Law School.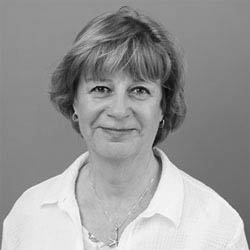 Karen Brassfield
Retired Bank Executive
Ms. Brassfield has a diverse banking background that includes accounting, strategic planning, branch operations, retail banking sales and service, data processing, business banking, human resources, regulatory compliance and check processing.
Ms. Brassfield joined Silvergate Bank in March 2009 as Senior Vice President and Chief Financial Officer and served as Executive Vice President and Chief Banking Officer from September 2011 to December 2013. She previously was Chief Administrative Officer for San Diego National Bank, a $2.3 billion asset bank where she managed the growth of the retail bank from $900 million in deposits to over $2 billion in deposits.
Prior to San Diego National Bank, Ms. Brassfield was Chief Financial Officer for Community National Bank, Escondido, California, and Chief Administrative Officer for First National Bank, San Diego. She has also held the titles of Chief Information Officer and Loan Servicing Manager. Ms. Brassfield received a B.A. in Economics from Lawrence University, Appleton, Wisconsin. She is a graduate of LEAD San Diego.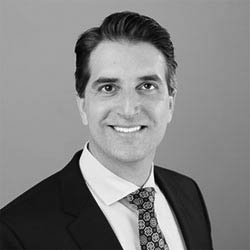 Paul D. Colucci
Managing Member, Colco Enterprises, LLC
Mr. Colucci owns and operates a private real estate company focused on the investment, management, and development of real estate opportunities in Southern California. Portfolio asset types include multi-family, office, industrial and single-family housing.
He has worked with Goldman Sachs, Inc. in the real estate investment-banking group in New York City. At Goldman Sachs he was involved in over $5 billion of CMBS transactions with underwriting oversight, rating agency and investor relations, and due diligence for the entire securitization process.
He also worked with Batchelder and Partners, a boutique investment bank focusing on mergers and acquisitions and corporate finance advisory services.
He is currently a member of the Board of Trustees of John Paul the Great Catholic University. Mr. Colucci earned a Bachelor of Arts degree in Business Administration from the University of San Diego.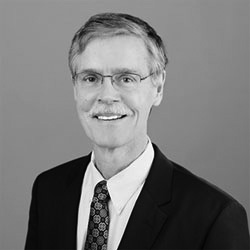 Thomas Dircks
Managing Director, Charterhouse Strategic Partners
Mr. Dircks is a Managing Director of Charterhouse Strategic Partners, a provider of strategically focused investments in growth companies in the United States.
Mr. Dircks was previously Managing Partner of Charterhouse Equity Partners and was responsible for managing and overseeing the investment of Charterhouse's multi billion dollars of North America focused institutional private equity funds. Charterhouse was one of the earliest investors in private equity and raised funds and invested in middle market companies for over three decades.
Prior to joining Charterhouse, he was employed by PricewaterhouseCoopers as a certified public accountant.
He holds a B.S. in accounting and an M.B.A. from Fordham University. Mr. Dircks has served on the Board of Directors since 2003.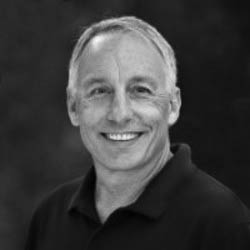 Michael Lempres
Executive in Residence
Mr. Lempres is executive in residence at venture capital firm Andreessen Horowitz. He previously was chief legal and risk officer of Coinbase, Inc., the nation's leading digital currency exchange, general counsel of BitNet, Inc., an early digital currency company, and the senior attorney at Silicon Valley Bank.
Mr. Lempres was earlier a White House Fellow and held positions in the U.S. Department of Justice, including deputy associate attorney general. He graduated from Dartmouth College and Boalt Hall School of Law, University of California, Berkeley.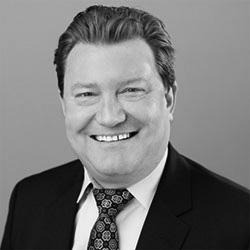 Scott Reed
Partner, Director and Co-Founder, BankCap Partners
Scott A. Reed, partner, director and co-founder of BankCap Partners, has over 20 years of experience in the financial services and strategic consulting industries. Mr. Reed began his career as a derivatives trader with Swiss Bank Corporation.
After graduating from business school, he worked for Bain & Company as a consultant and later at Bear Stearns as an investment banker in its Financial Institutions Group. Before founding BankCap Partners, Mr. Reed was Senior Vice President, Director of Corporate Strategy and Planning for Carreker Corporation.
Mr. Reed is a graduate of the University of Virginia with a B.S. in Commerce and a B.A. in History. He received his MBA from the Amos Tuck School of Business at Dartmouth College, where he was an Edward Tuck Scholar. Currently, he serves on the advisory board of the University of Virginia's McIntire School of Commerce.
In addition to serving on the board of Silvergate, he also serves as a director of Xenith Bankshares, a Richmond, Virginia, based commercial bank. Born and raised in the San Diego area, he now resides in Dallas with his wife Kelly and their four sons.